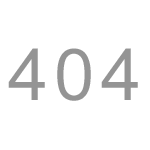 Please rotate your device to get a better viewing experience
Used

Hyundai Tiburon 2.0 Turbo

(2002)
Asking Price
R 65,000
Location
Gauteng
Year
2002
Kilometers
149,400 km
Transmission
Manual
Stock No
PV1031006
Comfort
Miscellaneous
---
Notes
GOOD OVERALL CONDITION. ITS DRIVING FINE BUT NEEDS FUEL MANAGEMENT AND DYNO IF YOU WANT TO RACE.
PLEASE NOTE: This vehicle is a privately advertised vehicle on MyCars.co.za and NO deposit is required, if your bid is accepted by the seller they will contact you directly. Arrange with the seller to view the vehicle before making any form of payment. If the vehicle is not as advertised upon viewing you are within your rights to cancel your offer.

Please do not bid on vehicles if you do not intend on purchasing them.
All vehicles are sold through an auction process "voetstoots" with no warranties/guarantees and with no duty to repair. This vehicle is sold according to year of first registration on Natis document and as is with no warranties/guarantees. Furthermore no warrantee/guarantee is provided regarding any functional components.
Create Similar Mail Alert
Used Hyundai Tiburon 2.0 Turbo
This 2002 year model Hyundai Tiburon is for sale in Gauteng with an asking price of R 65,000. This average mileage used Hyundai Tiburon for sale has 149,400km on the clock. The vehicle has a Manual transmission. The vehicle has the following comfort features Central Locking,Power Steering,PDC Front,Speakers,Power Steering,Air Conditioning.
Feedback from customers who've used MyCars
Share this vehicle with a friend